The Ohio Valley Section Supplier Night is your chance to meet suppliers offering the solutions you need to power product development, innovation, and more.
Connect with exhibitors across the region, get inspired by the latest industry trends, and hear an eye-opening talk by a guest speaker.
Register now to get an inside look at what's new in the field and make the connections you need to thrive as a science of food professional!
Top Golf Networking Event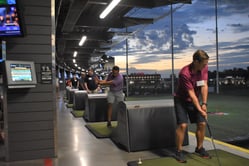 You're also invited to join us on the evening of Sept. 13 for an outing at TopGolf Westchester, where you'll be able to network with fellow attendees and have some fun! You can register for both the expo and the golf outing here.
Speaker Presentation Agenda
2-2:20 p.m.
Opening Remarks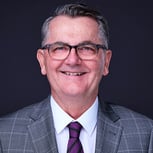 Chris Downs, PhD
President
Institute of Food Technologists
2:20-2:55 p.m.
Behind-the-Scenes of Kroger's Annual Food Trends
When food trends are as fleeting as feta pasta and trend presentations as common as vanilla, how do you ensure the your annual food trends presentation is fresh, relevant, and enduring? Natalie Taake, Senior Innovation Manager for the $40B Kroger private label business, shares the grocery retailer's latest iteration of its Annual Food Trends as well as a behind-the-scenes look at how the trends are determined and how the program continues to evolve.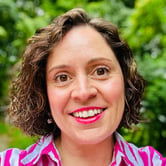 '
Natalie Taake
Senior Innovation Manager
Kroger
2:55-3:30 p.m.
Food Safety Culture Across the Value Chain
Food Safety Culture plays an important role within food manufacturers, food safety testing laboratories, retailers, and restaurants. The FDA's Blueprint for the Future, New Era of Smarter Food Safety, has outlined Food Safety Culture as one of the Core Elements, placing the topic in the spotlight recently.
Culture should be promoted from top-down and bottom-up. Starting from management engagement by providing employees with educational and knowledge sharing opportunities. Employees also need the correct food safety mindset and must practice the right behaviors once they understand why it is important. These values, attitudes, competencies, proper behavior patterns and ways of working rooted in everyone will define the robustness of the food safety culture.
Fabien Robert, Head of NA & LATAM zone for Nestlé Quality Assurance Centers, will discuss quality and food safety culture across the value chain. He will highlight the importance of food safety culture upstream, the impact of shared values with suppliers and how it ties with the rest of the value chain.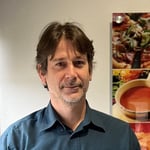 Fabien Robert
Head of NA & LATAM Zone
Nestlé Quality Assurance Centers