Learn About the Educator Program Event
Are you interested in learning more about Feeding Tomorrow's Educator Program Event? Simply fill out the form on this page for a video overview of our 2020 event and to receive updates about our 2021 event.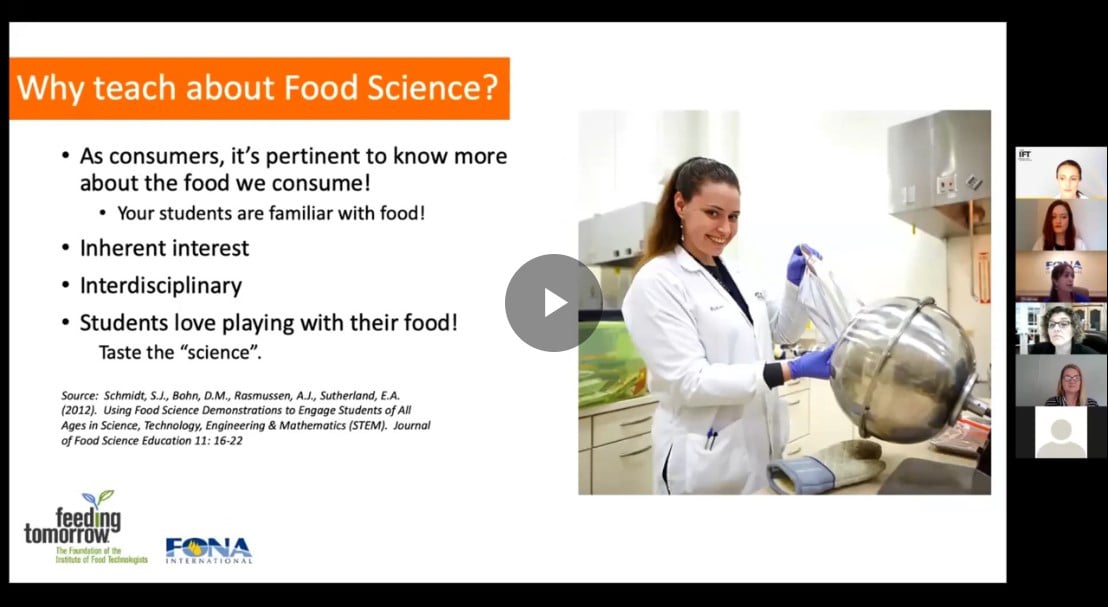 About Feeding Tomorrow
Feeding Tomorrow is the foundation of the Institute of Food Technologists (IFT). Founded in 1985, we are the agents of change in the food science industry who are building a diverse pipeline of new talent for the field and harnessing the experience of our partners to feed the world now and into the future.
Learn More and Get Updates