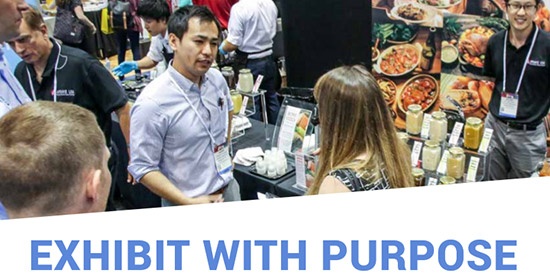 You have sales goals.
IFT's Food Expo® has your target market.


IFT18's Food Expo attracts over 20,000 attendees representing food science professionals from over 90 countries across the globe. And they come to see products just like yours firsthand. This is your target audience—and they attend with the purpose to seek new partners for immediate transactions and near-term solutions. IFT's Food Expo is the only place you can reach the largest concentration of qualified decision makers who are ready to purchase, all in one location.
---
Subscribe Today!

Provide your contact information to the right to subscribe to Exhibitor Updates and receive the IFT18 Exhibitor Prospectus where you will learn more about the benefits of exhibiting, costs, special advertising opportunities and more.

Spaces going fast. Be sure to secure your booth today!
---